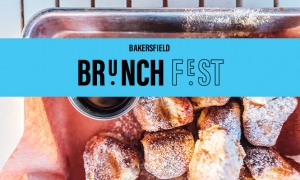 This week win your way into Bakersfield's Brunch Fest!
The party happens on Saturday, October 14th at Stramler Park!
Bakersfield Brunch Fest will feature bottomless brunch bites from over 20 local chefs and restaurants,
a variety of beverage bars, a VIP Lounge and an overall fun day of brunching and beverage sampling!
Listen to The Snacks Show this week to win tickets before they go on sale August 21st!
For more info and to buy tickets click HERE!
​