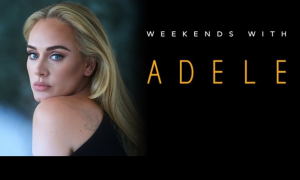 Hits 931 has gotten our hands on some of the hardest tickets on the Planet to get.
We are sending you and a friend to Las Vegas to see Adele!
Weekends with Adele is her exclusive Residency at the Caesars Place where you will be on January 29th seeing her Live!
One Grand Prize winner will get a Two Night Hotel Stay, a $100 Dollar Gas card and of course Two Tickets To See Adele!
Listen for your chances to get qualified with John Jay and Rich from 5 to 10 am
And with The Snacks Show starting at Noon!
Get Ready To Spend The Weekend in Vegas with Adele from Hits 931!