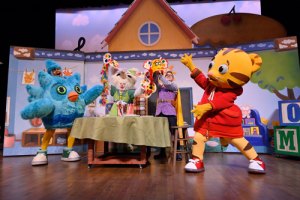 Daniel Tiger's Neighborhood will be making a stop at the Bakersfield Fox Theater on March 23rd.
Join Daniel, O the Owl, Miss Elaina and more familiar friends when they come to your Neighborhood!
The Snacks Show has your 4-Packs of tickets to win all week long on the air from 12:00p till 6pm.
We also have more free tickets right now with the Hits Club, enter HERE!
And to buy your tickets for this family fun event click HERE