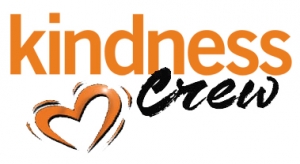 The Summer of humankindness..
The Summer of humankindness is here again!
KERN Radio has teamed up with Dignity Health to put the Kindness Crew back on the streets of Bakersfield this summer. We'll be recognizing people for their acts of kindness and committing a few of our own.
Help us spread a little humankindness. Do you know someone that should be recognized for the kindness they've shown? Let us know at [email protected].
See the Kindness Crew in action:
Lunch for the Alzheimer's Disease Association of Kern County
Apples to Teachers at Frank West Elementary
Free Popsicles at NOR Pool Day
Free Movie Day at Reading Cinemas
Lunch for the Wild Land Fire Crew
Donations to The Valley Achievement Center
BC Book Store – First Day of Classes